GCPL

Vision

Mission
GCPLvision is to create a better world by providing a broader, bolder, holistic and more meaningful education.
GCPL mission is to help children reach their highest potential and become caring, conscious and contributing world citizens.
---
Who We Are
We at Global Classroom aim to bring metamorphosis in education required PAN World
We believe that the maximum learning can be achieved by children when they start competing with themselves.
This ethic can be best instilled in the formative years between 3 and 13 when the brain has the maximum flexibility to adopt and learn. We at Global Classroom aim to create a better, brighter, bigger, future for your children.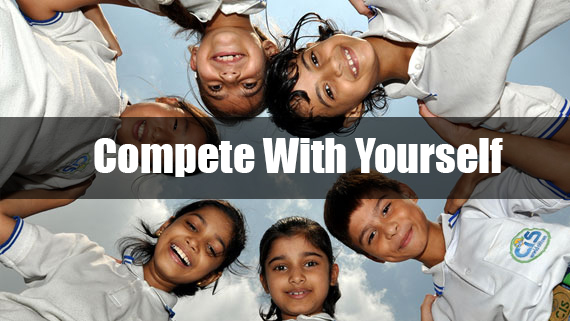 Global Classroom
Transformation through education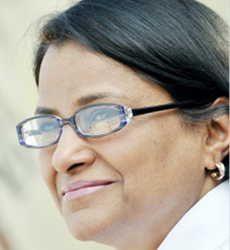 "Our purpose is to nurture children into confident, competent and caring individuals, capable of making a meaningful contribution to their family, society and the world. History has shown when individuals compete with themselves, they succeed more."
Dr. Sunita Gandhi
Ph.D, Cambridge University, UK
President, Council for Global Education, USA
Member, CII National Committee on School Education, India, 2015-16
---
Doing the same thing over and over again does not produce a different outcome. We need a metamorphosis in education... From a caterpillar, a butterfly should emerge.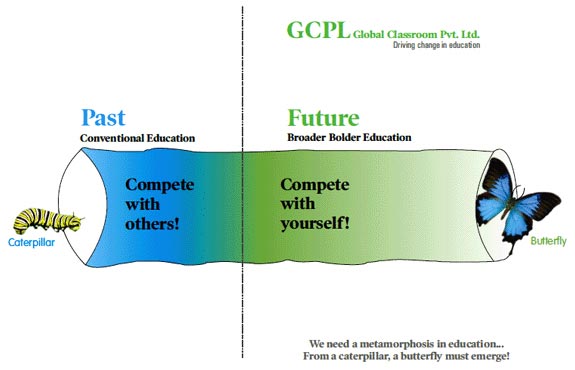 INSTEAD OF AGES, STAGES OF DEVELOPMENT
INPUT
Universal Values
Global Understanding
Excellence in All Things
Service to Humanity
GOALS
Encouragement
Enviroment
Example of adults/character
GOALS
Confidence
Competency in the core subjects
Character
GOALS
Exposure
Exchange
Events
Character
GOALS
Praiseworthy character
Performance in the boards
Preparation for the life of service
OUTPUT
Knowledge
Wisdom
Spiritual Perception
Eloquent speech
Global Classroom is based on the philosophical framework for education conceptualized by Dr Sunita Gandhi, PhD, Cambridge University, UK, President and Co-Founder, Council for Global Education, USA.
Global Classroom is supported by a broad base of research and the rigorous exploration of education systems around the world as conducted by Dr Sunita Gandhi during her visits to 38 countries.
Global Classroom is backed by her family's know-how of running the world's largest school, Guinness World Record holder, City Montessori School (CMS), Lucknow. CMS is also the world's sole school recipient of the UNESCO Prize for Peace Education.
Global Classroom curriculum has been perfected since 2000 with a multi-year trial in three countries: Iceland, UK and India. The study materials in the Global Classroom programme, such as the MAXIM Classbooks and the Sure Success Series, have been used by over 1000 schools nationwide in India over the last four years.
Global Classroom curriculum has been developed with the help of over 200 educators from across the globe.
Global Classroom has a research and development team consisting of people from four different continents from various backgrounds with a broad knowledge base, which keeps the programme updated with the latest developments taking place around the globe.
Global Classroom has the world's first assessments that are based on the premise of 'Compete with Yourself'. Global Classroom assessments are unique in the world for their design and implication for the individual child. Going beyond assessments for learning, Global Classroom assessments inspire and empower every child.