In 2014, DEVI launched a highly innovative toolkit to promote literacy. Global Dream has turned into a people's movement for making India literate.
---
We believe that education should address the daily challenges faced by individuals. The Global Dream curriculum goes beyond functional and financial literacy which are the first and most significant steps. They create the desire to learn more and the hope that this is possible. Combined with training in entrepreneurship, these are the first steps in a person's empowerment process.
The Global Dream Toolkits are used as the curriculum to teach illiterate people. They perform 10 times faster than other existing primers and curriculums. An average person can begin to read within a month with a single 15 minutes teaching session per day. In the next one to two months, the learner becomes capable of writing, understanding numbers, doing basic arithmetic, along with reading the time and the calendar. These are the standards set for literacy by the National Literacy Mission.
Since its inception Global dream focuses on "Each one reach and teach at least one".
The program has since been drawing a lot of interest from all those interested in promoting the cause of literacy.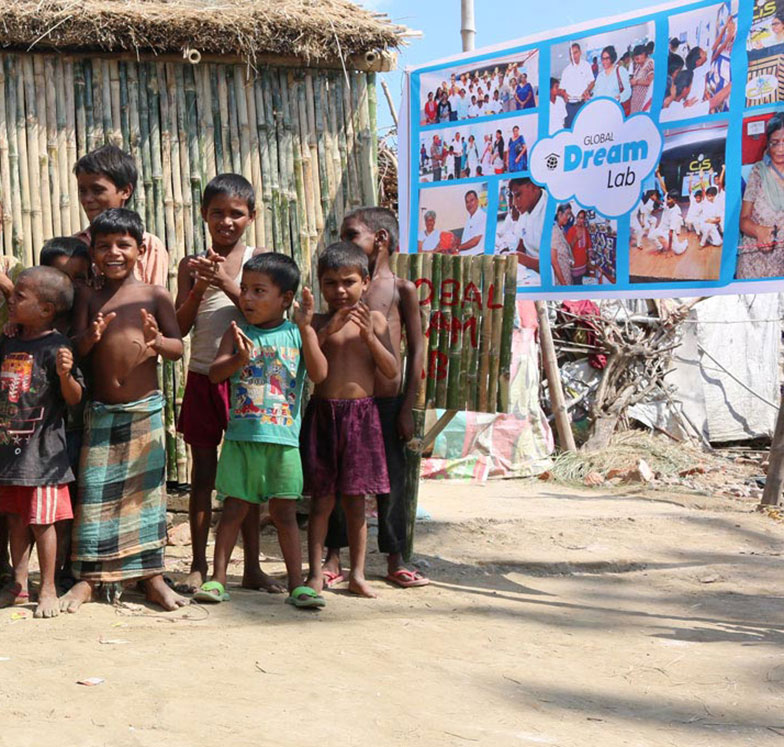 Going PAN India
To know more about us and take part
Click here
Global Dream is working in several different ways to accelerate literacy through schools, colleges, universities, corporations, NGO's and other institutions. The curriculum for literacy and numeracy has also been translated into several Indian languages with more language versions being added subsequently with time. In addition, an App for the same is being developed. Now the Global Dream project has been adopted by Rotary India's Literacy Mission and the school-based summer assignment is now being replicated in schools across the country.
Corporations can support the project by involving their own staff in teaching: