CURRICULUM
Are our children learning for life, not just exams? Beyond 'books' to a 'rounded curriculum'
A curriculum that puts emphasis on process over product and outcome as every child's confidence
---
PROGRESS CENTRIC EDUCATION
Global Classroom puts greatest emphasis on progress of every child.
Study materials are studentcentric
Assessments are based on the principle of 'Compete with yourself'
Reports provide information by which children can compete with themselves
EVIDENCE INFORMED LEARNING
Global Classroom curriculum is guided by vision and informed by worldwide research and evidence. This leads to greater progress.
Progress is not assumed. It is measured, documented and celebrated
Schools collect their own evidence
Global Classroom guarantees results
TRANSFORMATIVE EDUCATION
Global Classroom views education as an integral whole. It, therefore, works on transformation at all levels: child, home and school.
Children learn more and they enjoy learning by themselves
Parents become better informed partners
Teachers become more creative, motivated and inspired
Management is more satisfied
Transformation is real and measurable
Global Classroom Advantage
Started by educators
Shaped in real classrooms
Guided by vision
Grounded in research and evidence
"The Global Me! curriculum/programme has opened new ways of learning and that has been showing in our students' results."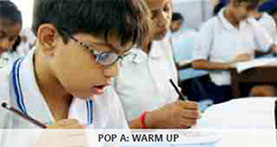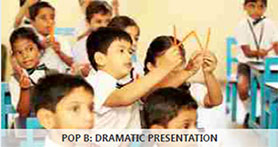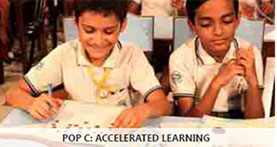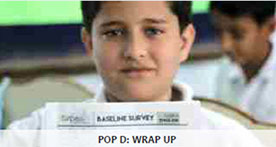 Are our interventions based on 'hunches' or informed by research and evidence?
Beyond 'Pieces' to a 'Complete curricula'
Choice of three complete curricula for Playgroup to Class VIII
Global Me, Global Maxim and Global Vision address the education needs of all children at three economy levels. No other books, assessments, reports and teacher training are required when schools opt for any of these three.



Global Classroom Advantage
A process of discovery builds a sense of wonder
Engagement of every child in every activity creates active minds and critical thinkers
Self-learning methods ensure children become lifelong learners and acquire the skill to learn by themselves
Children develop teamwork and leadership skills
Children learn to appreciate and create beauty and deal with the unknown
A year's textbook is divided into six parts, each focused on mastery. Children carry just one part in six at a time, making the school bag much lighter
Six part books also engage a child's psychology differently. They learn more in less time
Reaching for perfection becomes a satisfying activity that creates intrinsic motivation
Beyond 'Teacher-centric' books to 'Student-centric' study solutions
Effective study solutions in the most important core subjects for Classes I to VIII
Yes! I Can are optional study solutions in the core subjects for Classes I to VIII. They replace typical textbooks in schools. These accelerate learning by using innovative techniques, assessments, classroom activity and training. These are truly rich subject solutions for every class.
English Solution
Maths Solution
Hindi Solution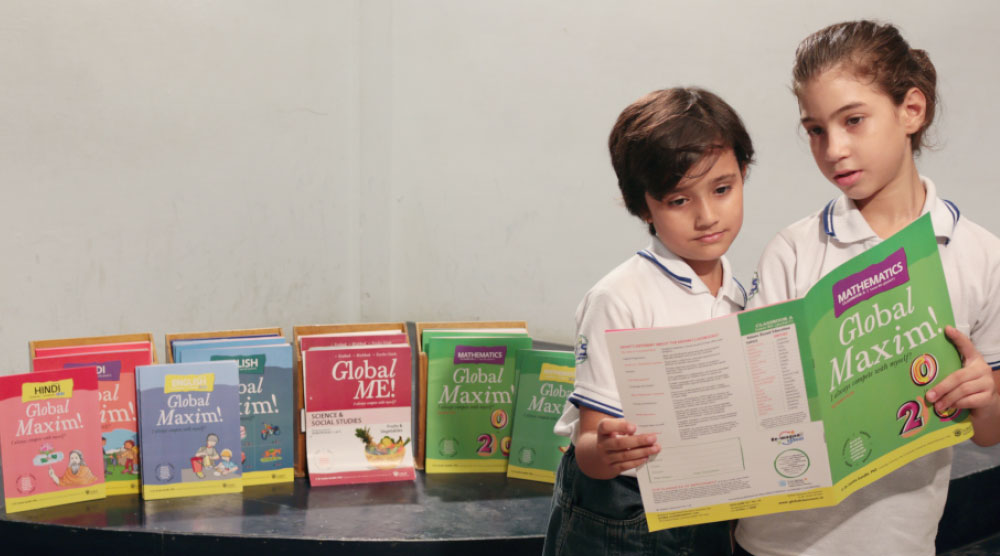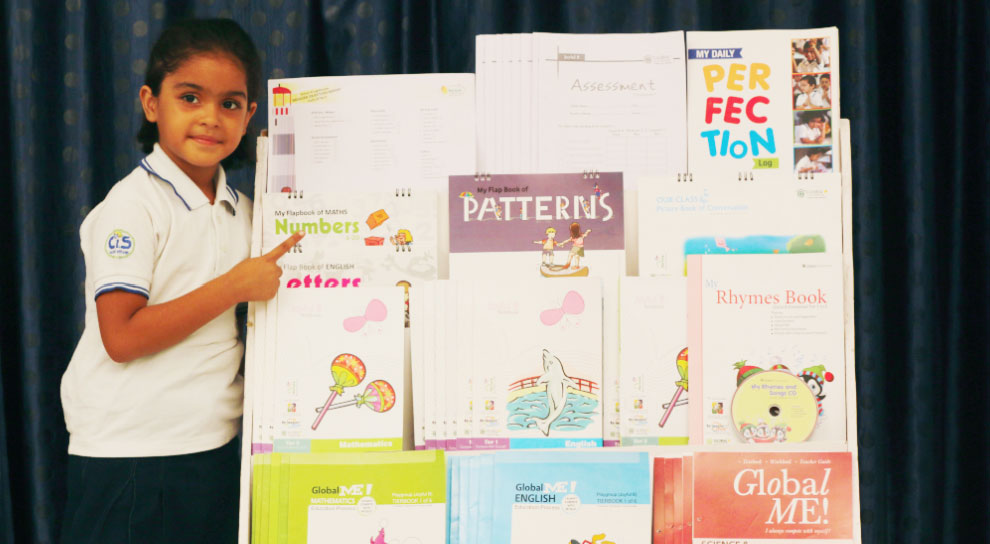 Global Classroom Advantage
Opportunity to upgrade in a subject or more without commiting to a Complete Curriculum
Effective in improving performance of every child & class in selected subjects
Improvement is measured and documented
Improvement is guaranteed
Teachers become more creative and responsive to every child's needs
Processes and methods engage children more in activities, team work and leadership roles
Children enjoy learning more and learn more by themselves
Reduces teacher workload