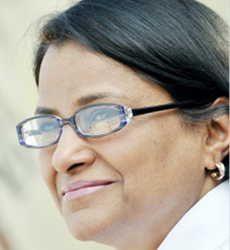 Dr. Sunita Gandhi Founder Global Classroom Pvt. Ltd.
President and co-founder. Council for Global Education USA, President Global Clasroom Pvt. Ltd. And DEVI Sansthan( Dignity Education, Vision International, India)
After setting up the Council for Global Education in 1994, Sunita Gandhi set up experimental schools in the Czech Republic and Iceland. In Iceland, Sunita Gandhi first piloted assessments that compared children to their own personal baseline. In India, pilot of the same began in 2004, followed by a pilot in the UK in 2007-8. Since then, she has mainstreamed the Compete with Yourself (CWY) Assessments as part of the curriculum being used in over 500 schools in India this year.
---
Supported by an experienced team
R & D team consists of 140 national and international experts
Perfected since 2000 with pilots in Iceland, UK and India with the involvement of over 200 individuals. This includes sages and advisors from across six continents
Directed by Dr Sunita Gandhi, PhD, Cambridge University, UK, who has travelled to and studied education systems in 38 countries. She is the founder of Council for Global Education, USA, and Chief Academic Advisor of her family run City Montessori School (CMS), Lucknow, which is the world's largest school, a Guinness World Record holder, and recipient, UNESCO Prize for Peace Education.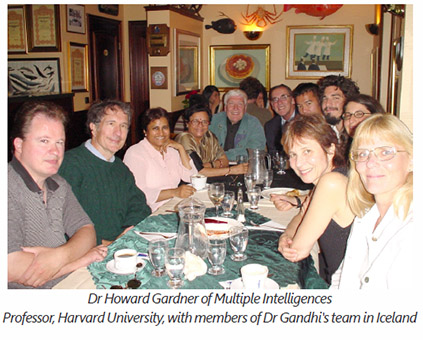 An International Team of Advisors and Trainers include, among others, the following: